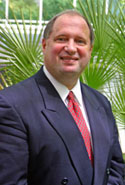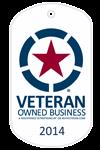 Chris Maggio, Jr., President, CEO & Founder, The Software Development and Testing Company, Inc.. Executive Chairman of SecuSolutions, Ltd.
The Software Development and Testing Company, Inc., based in Austin, Texas is a Veteran-owned, Small Business Administration and Federal Contractor registered Software company that coordinates and sells Technology and Professional Services to Federal, State and Local Government clients through various Contracting and Procurement vehicles, as well as to Corporate clients on a Global basis. The company is owned by Chris Maggio Jr., who is the President, CEO & Founder. He is a Bronze Star recipient for military service in Iraq, during the Persian Gulf War.
All Government work is procured through, performed, managed and supported exclusively by our Teaming Partner JANUS Software Inc., d.b.a. JANUS Associates, Inc. which is the owner and custodian of all Government client accounts. JANUS Software Inc. has been in business since 1988 and has proudly served over
34 Federal Agencies, State, Local and Corporate clients as an Economically Disadvantaged Woman-owned Small Business.
Collectively, we work with clients located around the World. Our Technology Products and Services are available for purchase through the following US Federal Government Contracting Vehicles:
GSA IT Schedule 70 Contract # GS-35F-471BA
Army ITS-SB (Team Member)
FAA – e-Fast
Navy SeaPort -e (Team Member)
NIH – CIO-SP3 (Team Member)
TIPSS-4 ITS (Team Member)
Vets GWAC (Team Member)
CERTIFICATIONS:
The Software Development and Testing Company, Inc. – VOSB
JANUS Software Inc., d.b.a. JANUS Associates, Inc. – EDWOSB
NAICS CODES DESCRIPTION
511210 SOFTWARE PUBLISHERS
519190 ALL OTHER INFORMATION SERVICES
541330 ENGINEERING SERVICES
541511 CUSTOM COMPUTER PROGRAMMING SERVICES
541512 COMPUTER SYSTEMS DESIGN SERVICES
541513 COMPUTER FACILITIES MANAGEMENT SERVICES
541519 OTHER COMPUTER RELATED SERVICES
541611 ADMINISTRATIVE MANAGEMENT & GENERAL MANAGEMENT 541618 OTHER MANAGEMENT CONSULTING SERVICES
541690 OTHER SCIENTIFIC AND TECHNICAL CONSULTING SERVICES
541712 RESEARCH AND DEVELOPMENT IN THE PHYSICAL, ENGINEERING, & LIFE SCIENCES (EXCEPT BIOTECHNOLOGY)
541990 ALL OTHER PROFESSIONAL, SCIENTIFIC, AND TECHNICAL SERVICES
561611 INVESTIGATION SERVICES
611420 COMPUTER TRAINING
611430 PROFESSIONAL AND MANAGEMENT DEVELOPMENT TRAINING
FEDERAL PERFORMANCE HISTORY
The Software Development and Testing Company, Inc. as a VOSB is mission ready and 100% committed to the success of every Technology Project that we offer to our clients. Not only are we directly responsible for the initial prospecting, sale and coordination of all Technology and Professional Services that are performed by our Teaming Partner, our President & CEO is always personally available 24 x 7 x 365 to receive direct phone calls from clients or contracting representatives during a critical situation such as a Hacker Cyber Security Data Breach, Emergency or Disaster even long after the sale has occurred and will coordinate an immediate response through our Teaming Partner; to help current, past and future clients mitigate their Technology risks. JANUS' clients recognize and appreciate the excellence of service and attention to detail given to every project. Together, both of our companies take great pride in our high level of client satisfaction.
Our company is a Global Star Certified Outsourcing Software Provider. US Federal, State and Local Governments can order our Products and Services by first calling our office at (512) 331-0222 to coordinate the procurement and then submitting the funded request using the GSA Advantage online ordering system or by creating a Purchase Award. Government orders are submitted and processed through GSA Advantage using our Prime Vendor and Teaming Partner JANUS Software Inc., d.b.a. JANUS Associates, Inc. located in Stamford, CT Contract # GS-35F-471BA.


www.JanusAssociates.com

Corporate clients should contact our office directly at (512) 331-0222 to place their Commercial Purchase orders.